Menes
The Menes dough belt system can be adapted and expanded at any time to meet your requirements thanks to its well-thought-out module concept.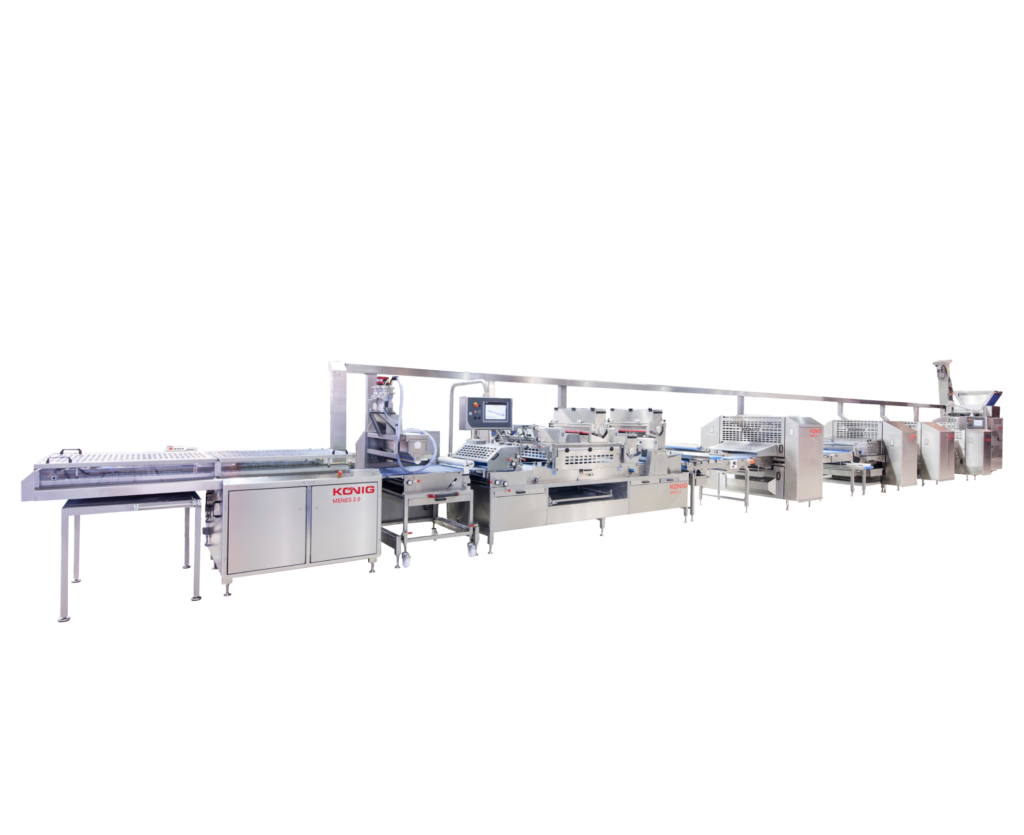 Overview
Dough throughput of 500 to 1,500 kg per hour
Multiple operational widths (800, 1,000, 1,200, 1,600 mm)
Dough sheet height from 1 to 50 mm
Huge range of dough yields (140 to 190)
Full modularity thanks to the building-block principle
High product variety guaranteed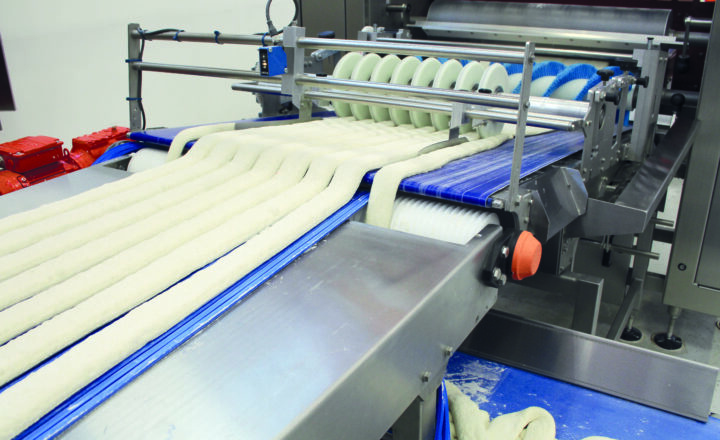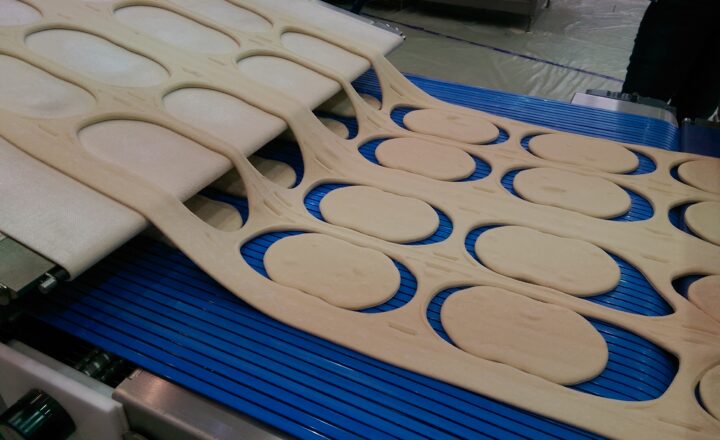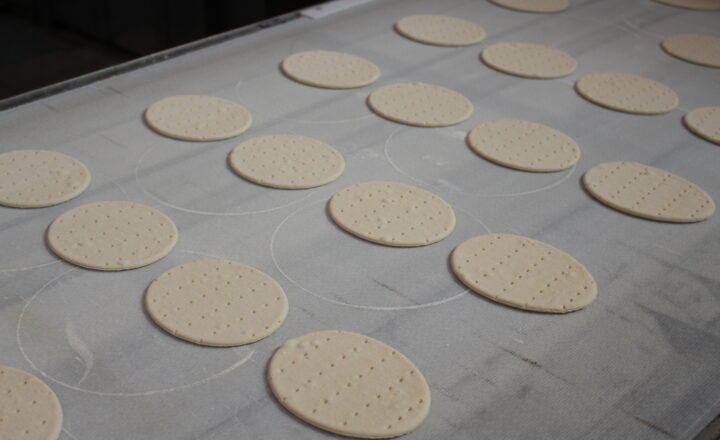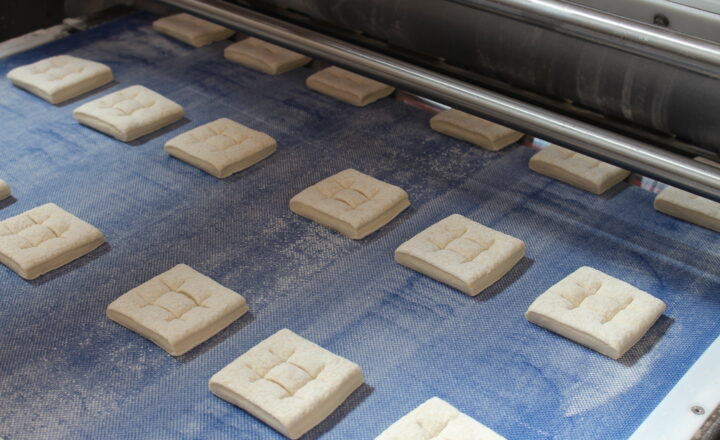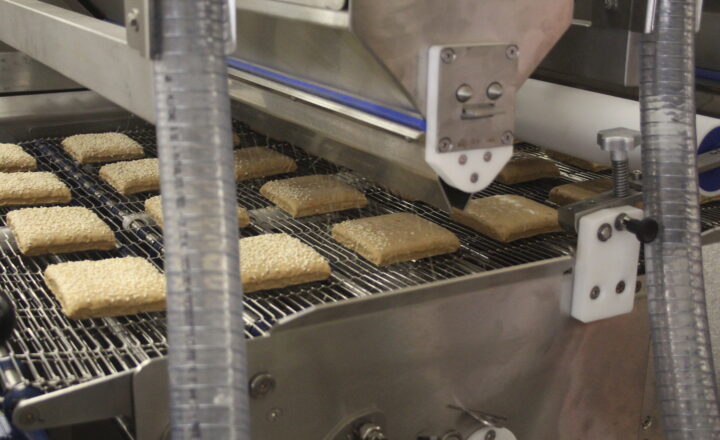 Menes Kornecken Seeding System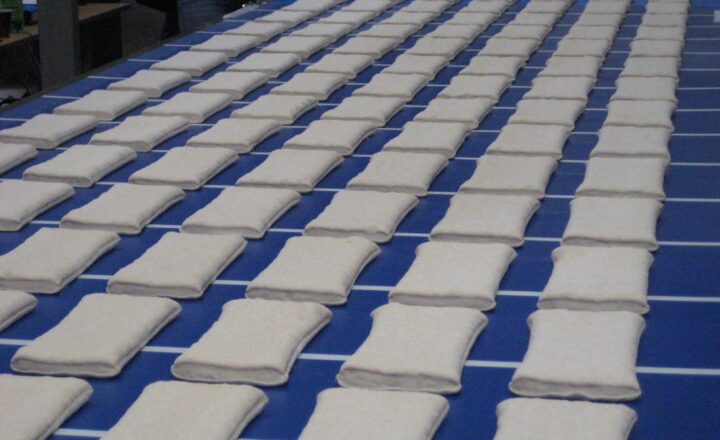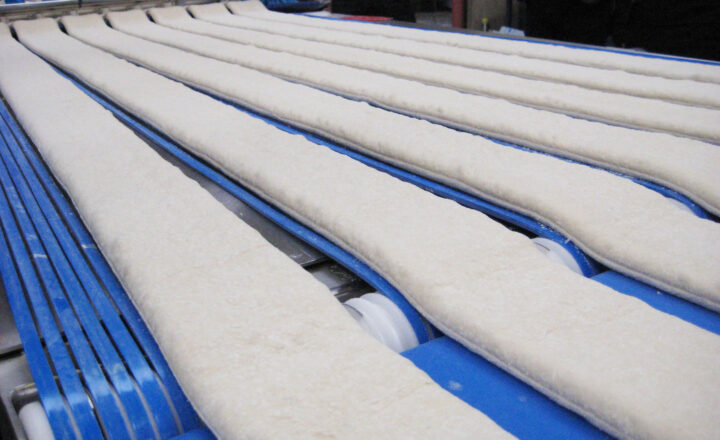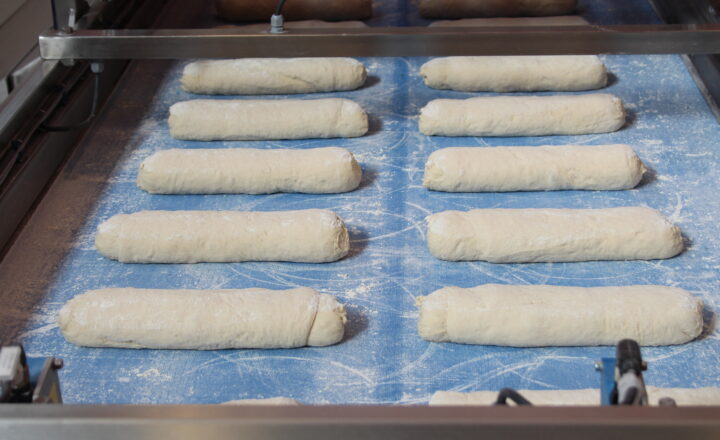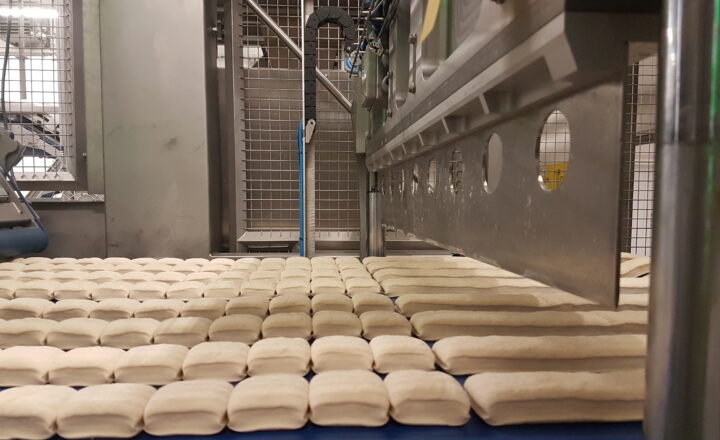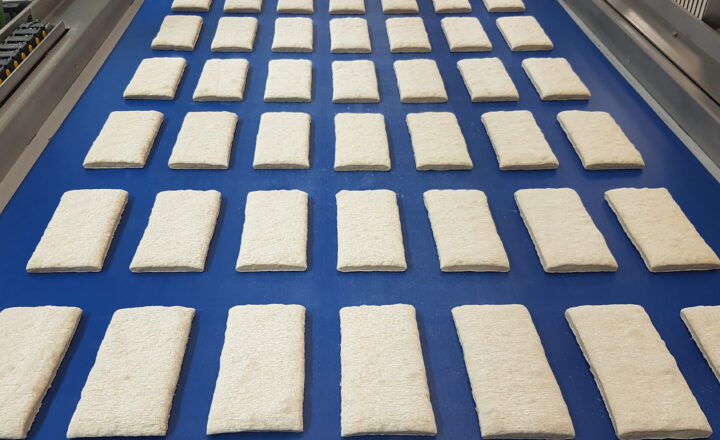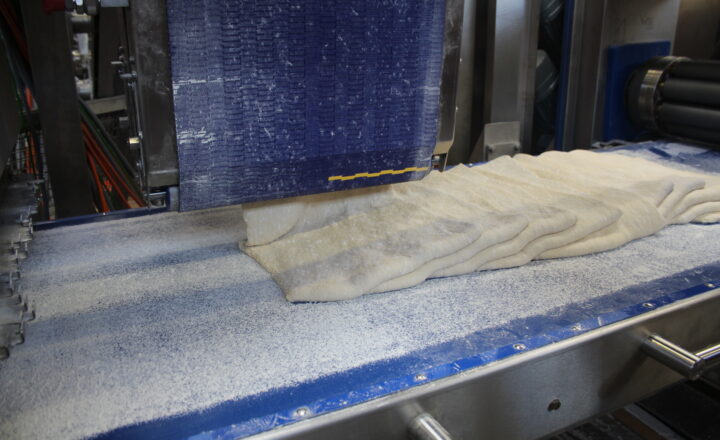 Menes-H hygienic build type
Technical details
Expansion for greater product diversity
Menes-H "all-in-one" with KGV intermediate proofing cabinet
For angular and rounded stamped rolls from the dough belt
Bakery companies can use a production line to make a large part of their product range
Hourly performance of up to 90,000 rolls per hour
Very high performance with minimal space requirements
Fully automatic system operation (one-man operation)
Mirrored &, fully synchronised systems
Dough belt system for optimised cleaning:
"Wash-down" cleaning made possible thanks to sealed bearings
Shorter cleaning times & reduced contamination due to minimised surface contamination & newly designed frames, meaning faster product changes are also possible
Longer cleaning intervals and shorter plant downtimes
Build versions of the hygienic "H" build type:
With protective cover and continuous conveyor belts
Use of protective covers for easy and quick access and optimal safeguarding
Continuous conveyor belts can be easily loosened without the use of tools
With protective fence and interchangeable belts:
Compact design with extensive safety fence doors as a safety guard for operating personnel
Interchangeable belts – can be replaced without the use of tools &
All-round cleaning thanks to retractable frame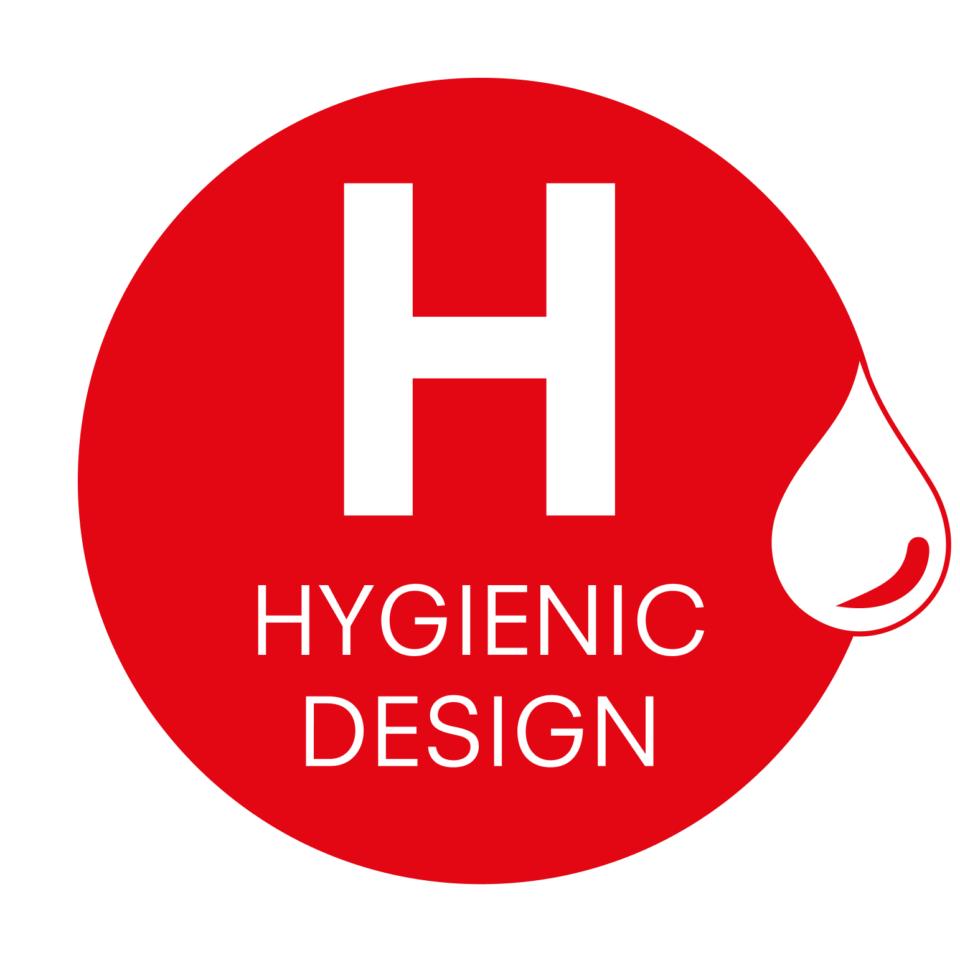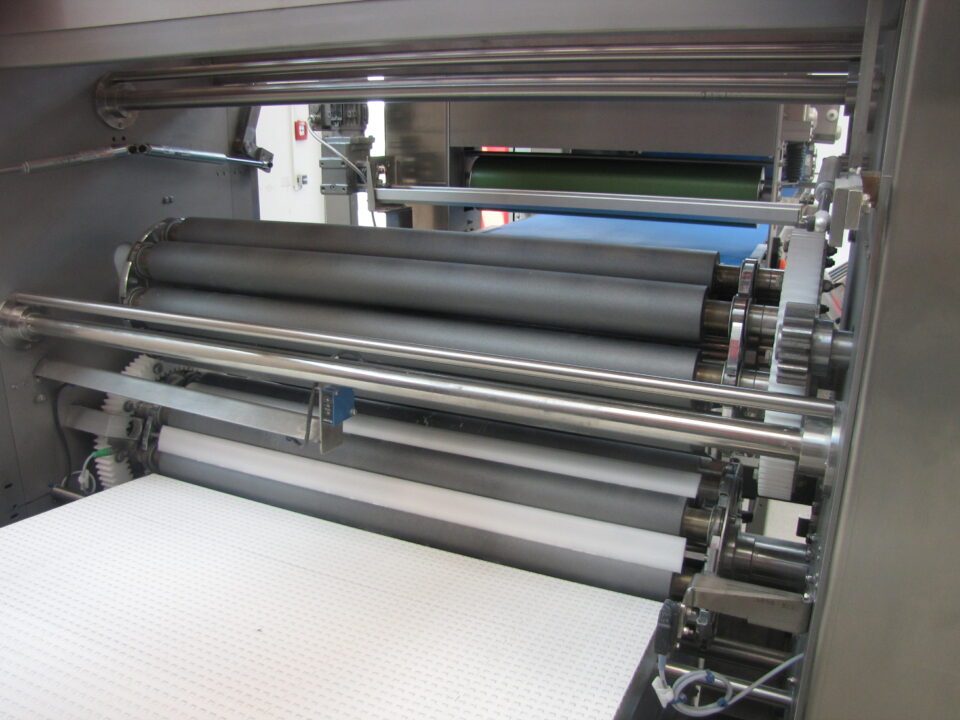 The big difference to the usual satellite technology with a normal cylindrical roller lies in the double satellite head, which reduces the heavy mechanical load on the dough to a minimum and largely prevents tension in the dough. We name it the Twin Sat principle. The Twin Sat works according to a sophisticated system.
It is possible to produce dough which is almost completely free of tension through the construction of two satellite rolling heads arranged on top of each other. The pieces of dough can be cut, shaped and processed without the need for resting. The dough is not rolled during transportation into the machine but cut to size by way of a high speed tapping motion.