A guest of Koenig: CREAM Serwis Sp.z.o.o
The service team from our sales and service partner CREAM Serwis Sp.z.o.o. (POL) made a long journey to attend product training sessions on new innovations at the Koenig sites in Graz and Hungary and take home valuable information.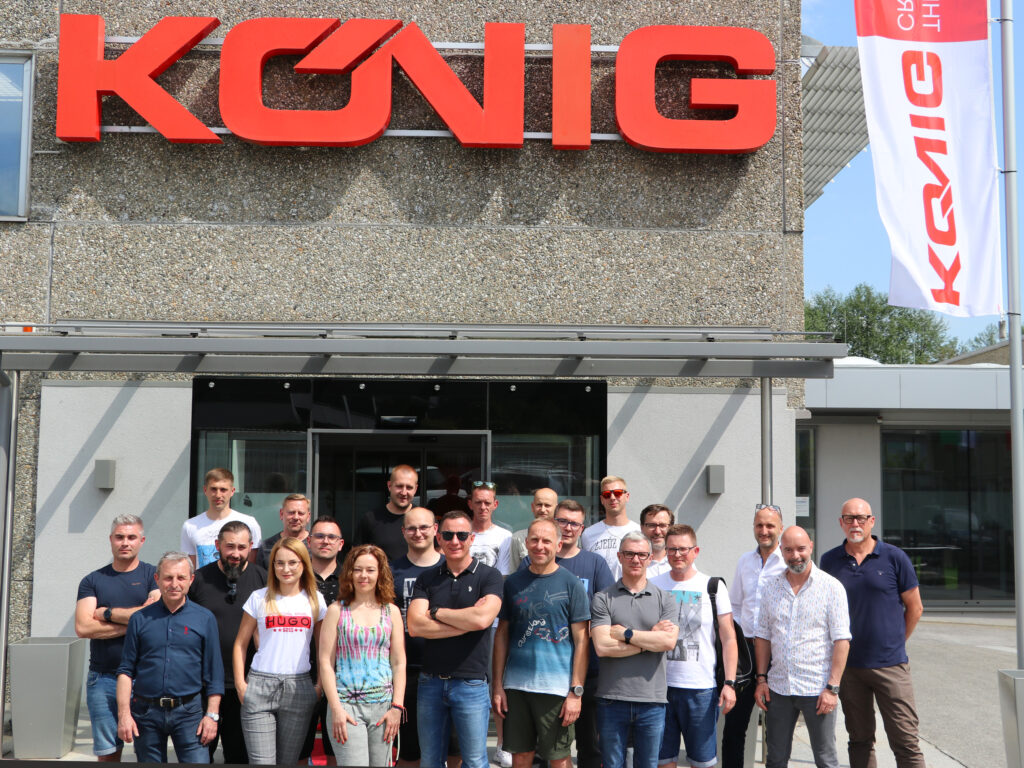 19 people, and thus the entire service team of CREAM Serwis Sp.z.o.o. visited us in May at Koenig HQ in Graz and also the production site in Celldömölk (HUN) to get the latest information on product innovations and enhancements.
While the first day included a visit to the König site in Celldömölk, where a plant tour and training on the new Eco Twin were on the agenda, our customer service staff gave our Polish guests a tour of the Graz premises on the second day. The focus was clearly on the 1,000 qm customer demonstration center. A day full of information about innovations, the Roto Passat rack oven, the Artisan SFM EC dough belt machine, and a new dough dividing and kneading machine (Rex).