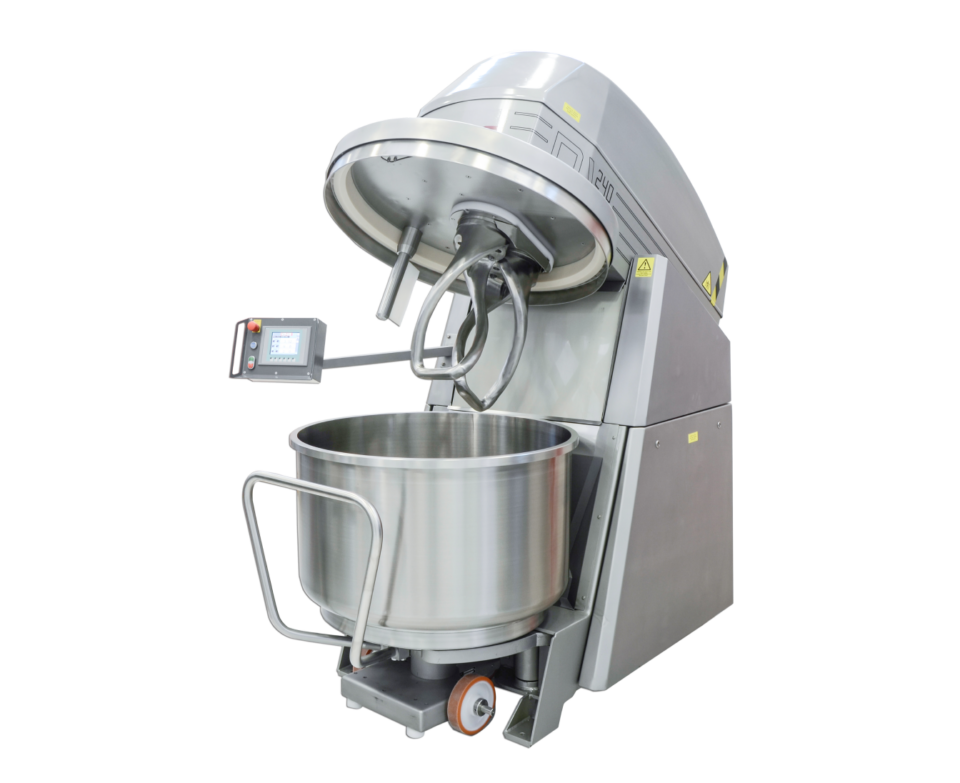 Twin Twist Mixer
Two attachments with unique twisting motion and set at an optimum working angle provide the perfect foundation for the production of dough. A shorter kneading time in addition to more air and oxygen give superb results.
Dough capacity of 125 kg and 240 kg
Removable dough bowl
Two speed settings for the kneading tool and the dough bowl.
Short kneading times with minimal dough warming
Hydraulic dough bowl locking
Hydraulic lifting and lowering of head
Intensive yet delicate dough preparation (e.g. for fruit dough)
Optional: Stainless steel base frame and hygienic "H" build type (can be spray cleaned with water)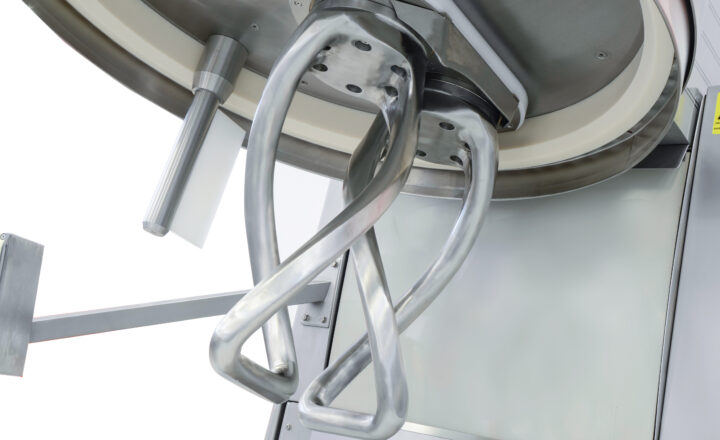 Knetwerkzeug mit Abstreifer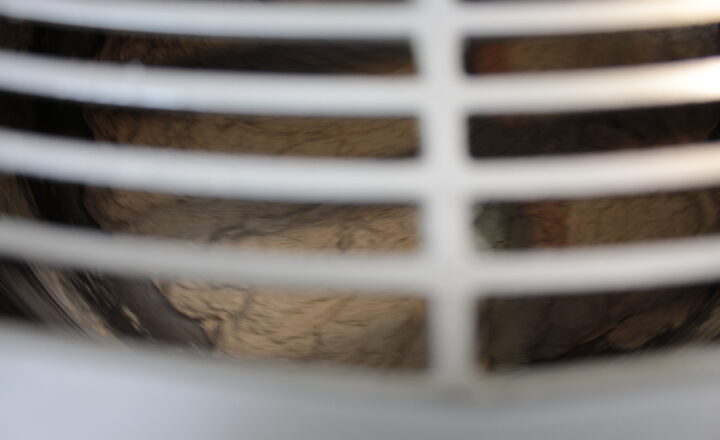 DW 240-H in Hygienebauart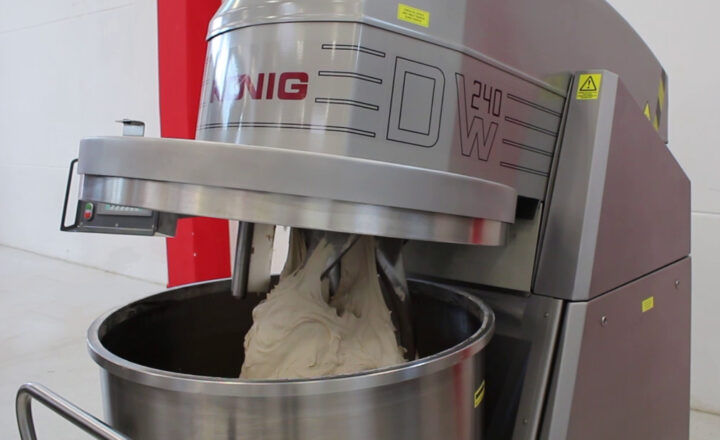 Doppelwellenkneter 240 mit Teig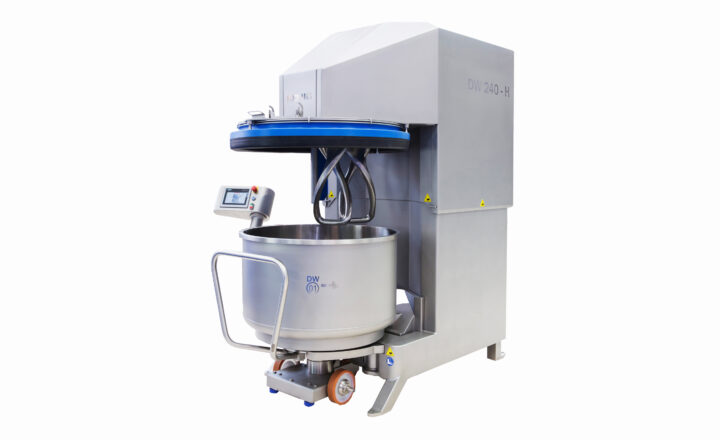 Hygieneausführung DW 240-H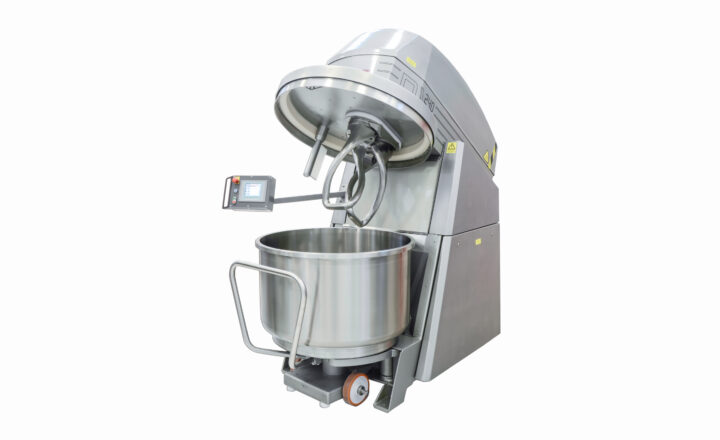 Doppelwellenkneter DW 240
Doppelwellenkneter DW 240-H
SDD EOS
The single-layer SDD EOS tunnel oven, which is directly heated, is a custom solution that perfects the baking of flat breads and traditional pizza. The baking is carried out by means of radiant gas burners installed above and below the conveyor belt.
Baking surface: Up to 60 m² and
Baking chamber temperature: from 150 to 500°C.
Belt width: Up to 1,700 mm with modular design
Possibility to quickly reach a heat flux of dozens of kW per square meter (for high-temperature baking products such as pizza, pita bread, flatbread, etc.)
The baking process is possible directly on the belt or in the baking mould/pan
Minimal heat loss thanks to efficient isolation
Control of heating from the top and bottom; individual burner power control
Integrated cleaning system for belt and baking chamber
Gas burners with a high modulation ratio
Baking conveyor with stone plates (SDD-SP), wire-mesh (SDD-WM) or metal plates (SDD-MP)
Possibility to install a steamer at the infeed
Alternative: SDD MINI (nominal width: 800 mm; nominal length: 2000-5000 mm)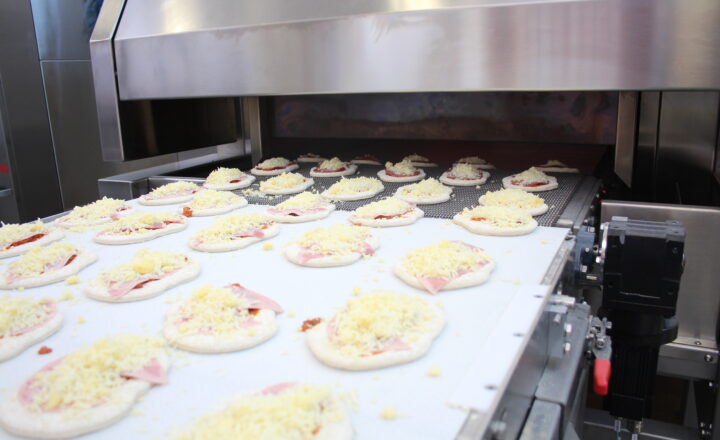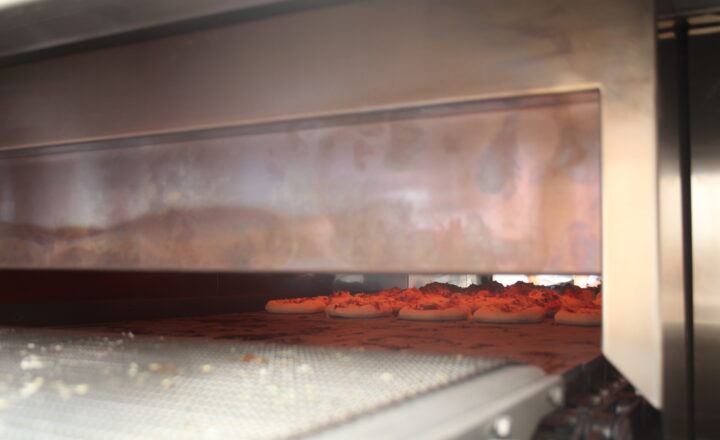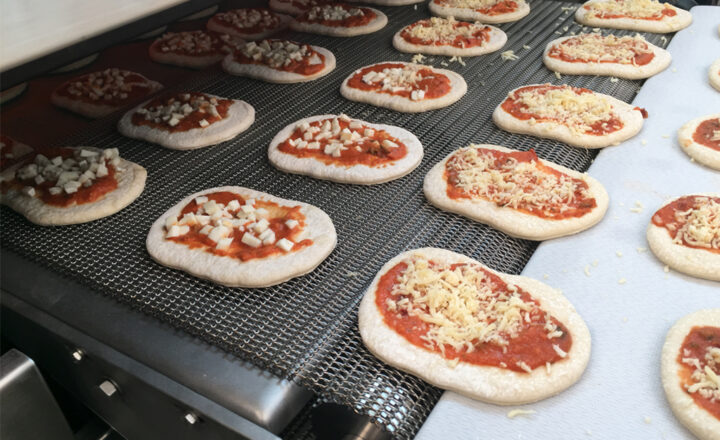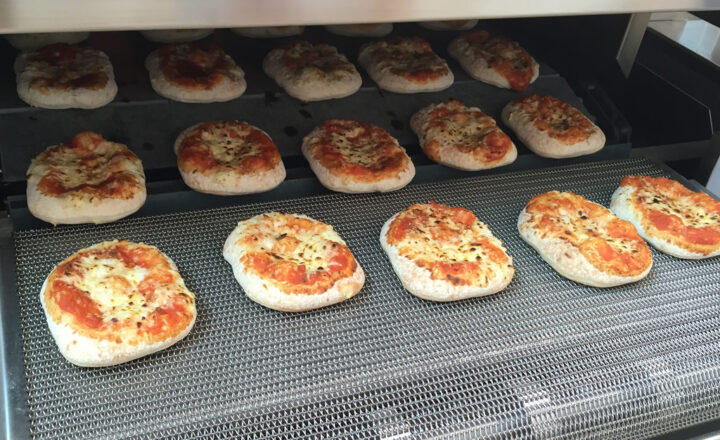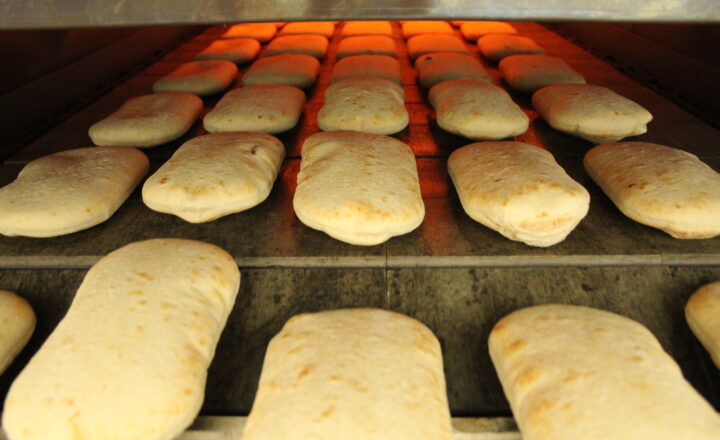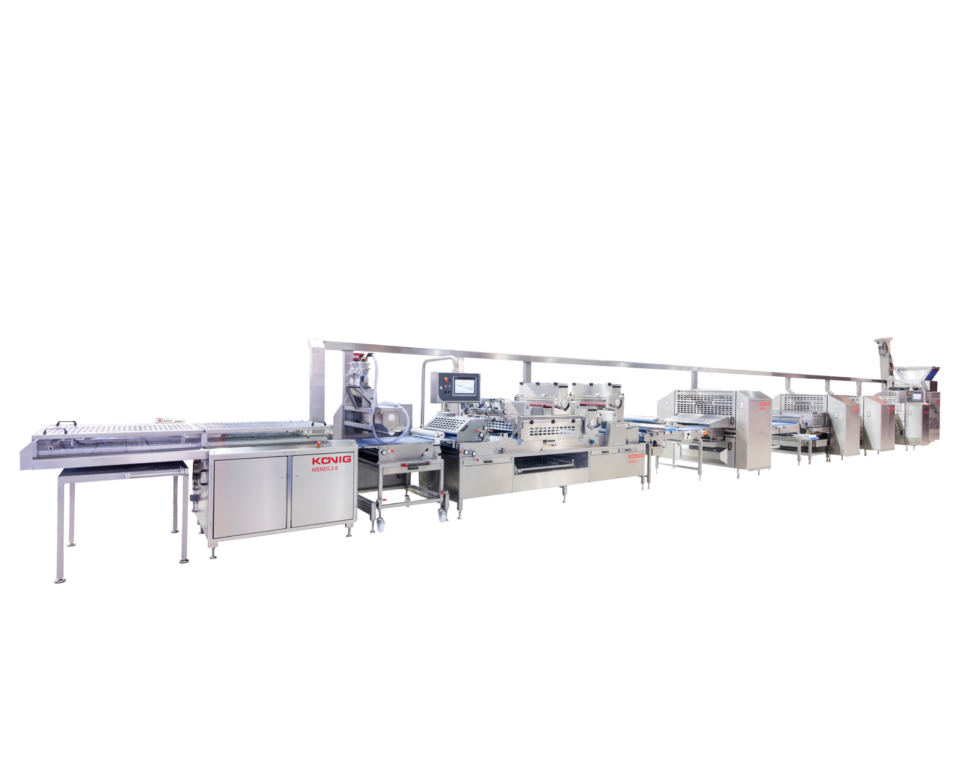 Menes
The Menes dough belt system can be adapted and expanded at any time to meet your requirements thanks to its well-thought-out module concept.
Dough throughput of 500 to 1,500 kg per hour
Multiple operational widths (800, 1,000, 1,200, 1,600 mm)
Dough sheet height from 1 to 50 mm
Huge range of dough yields (140 to 190)
Full modularity thanks to the building-block principle
High product variety guaranteed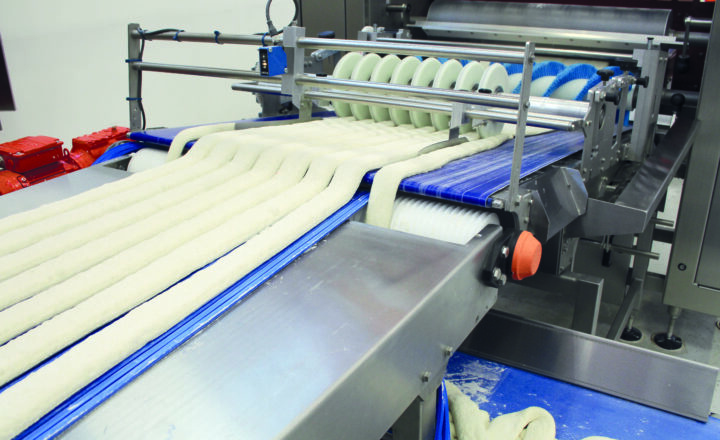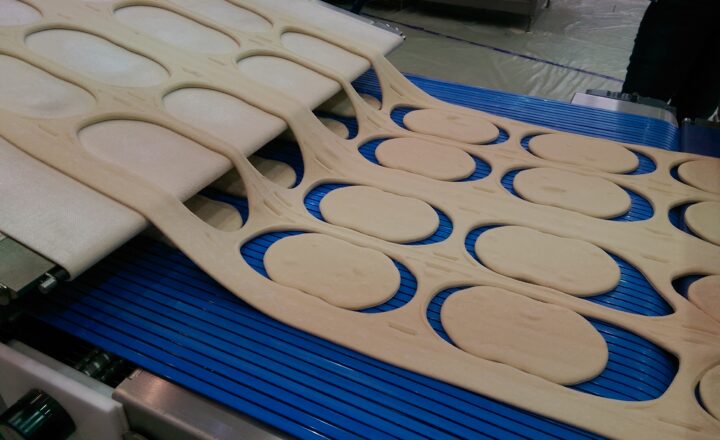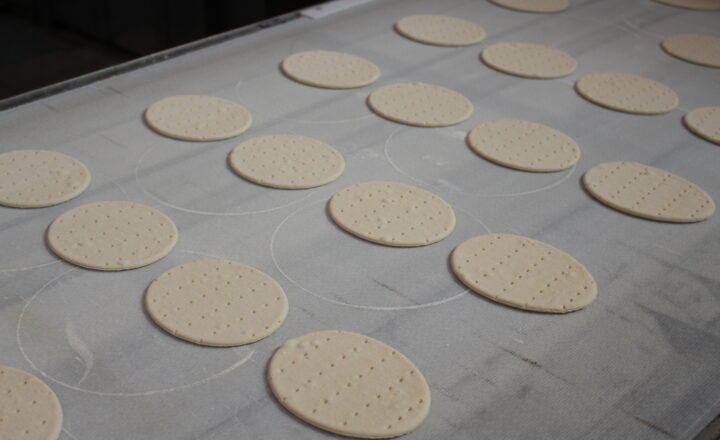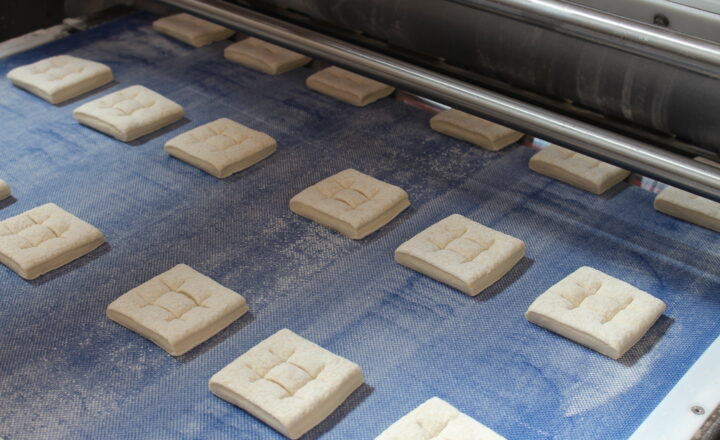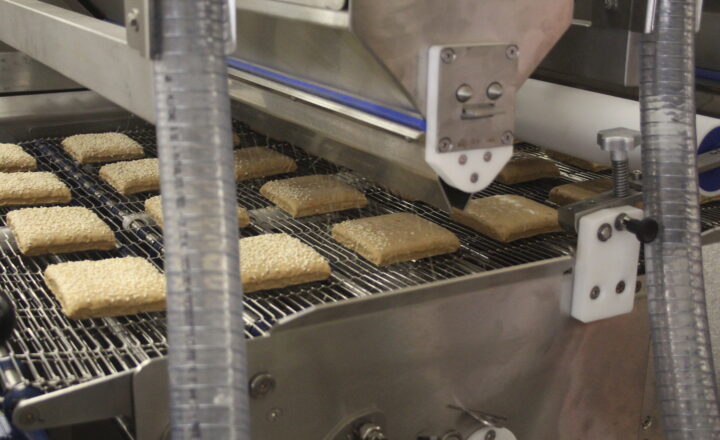 Menes Bestreuungsanlage Kornecken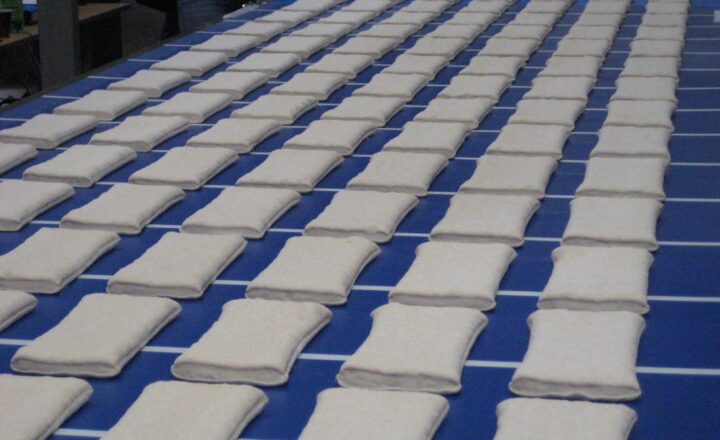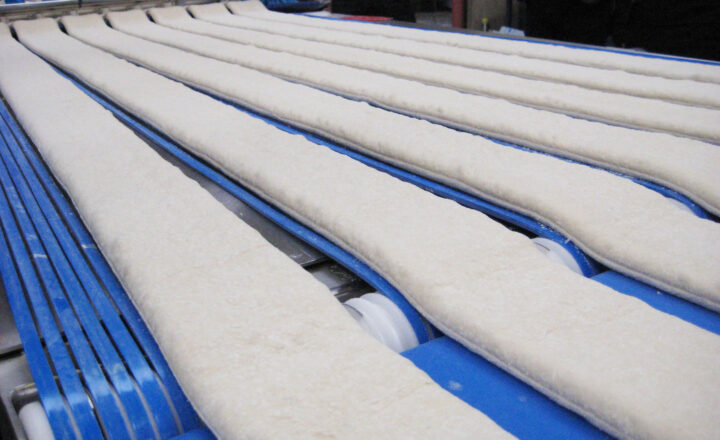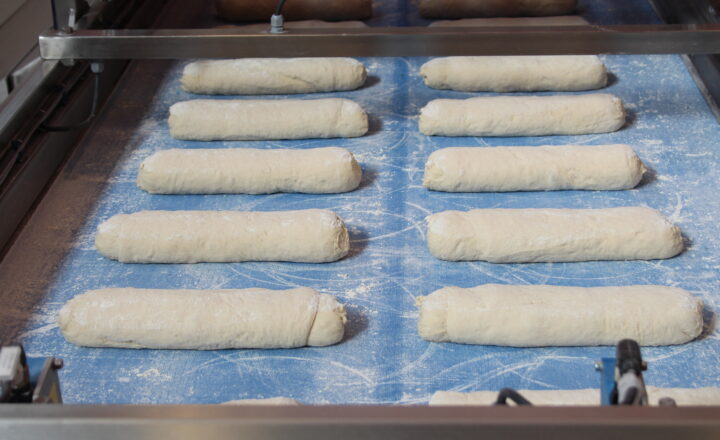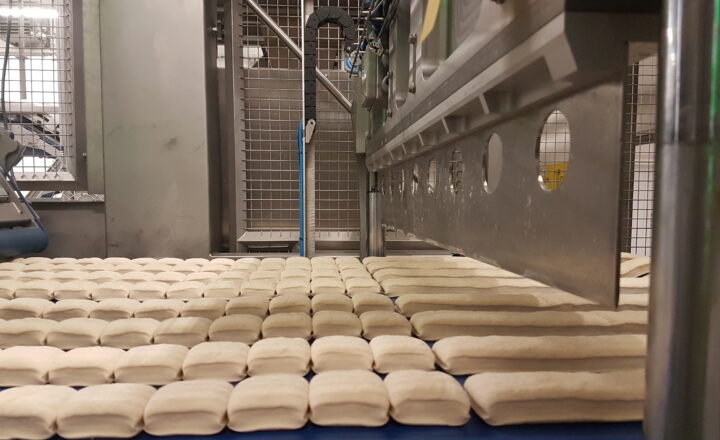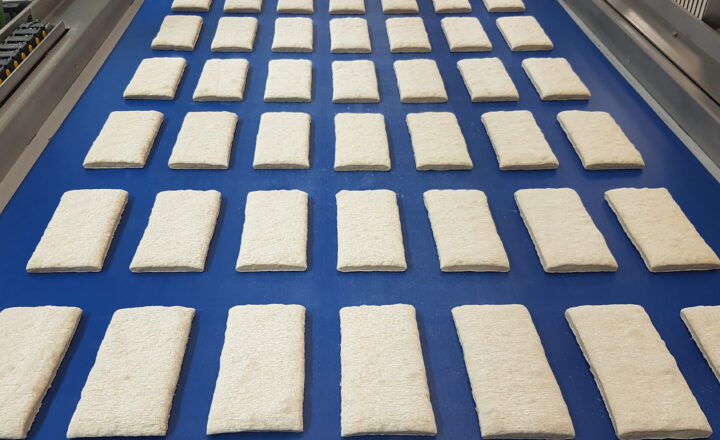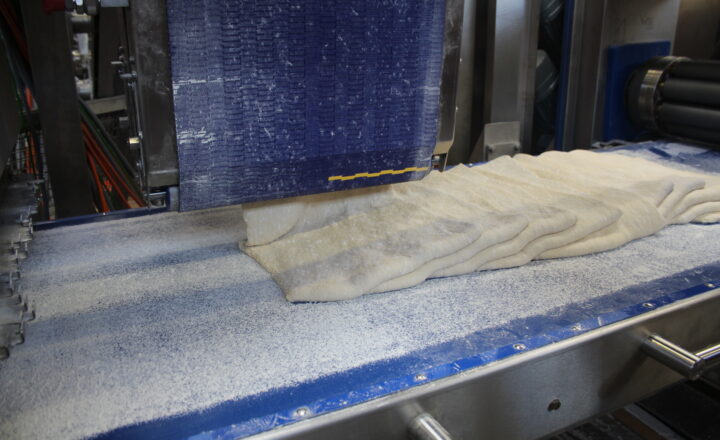 Hygieneausführung Menes-H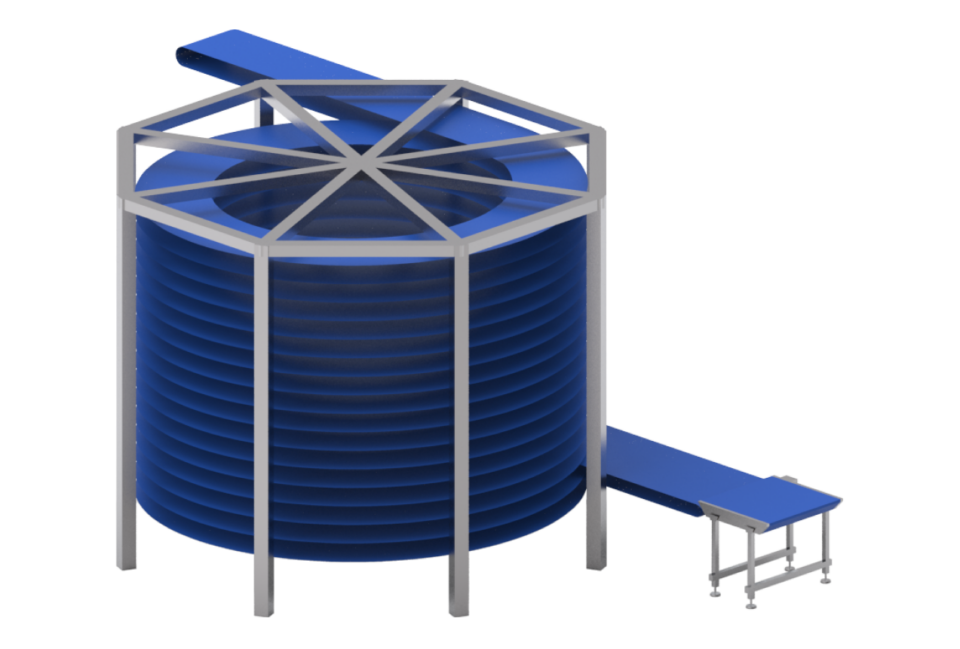 Spiral cooler
With its continuous conveyor belt system, the spiral cooler facilitates a natural and consistent cooling of products prior to subsequent units, for example, before cutting, freezing and packing. In addition to its high capacity and small space requirements, this cooler is characterised by considerable flexibility. This is primarily due to the simple adjustment options for the product throughput time inside the unit.
Spiral cooling and freezing system
Cooling: 30 minutes / Freezing: 47 minutes – depending on the production line
Speed: 12 metres per minute
Deep-freeze spiral with belt washing unit and CIP cleaning system
Variable speed (min./max.): 7-21 metres per minute
Variable resting time (min./max.): 34 – 102 minutes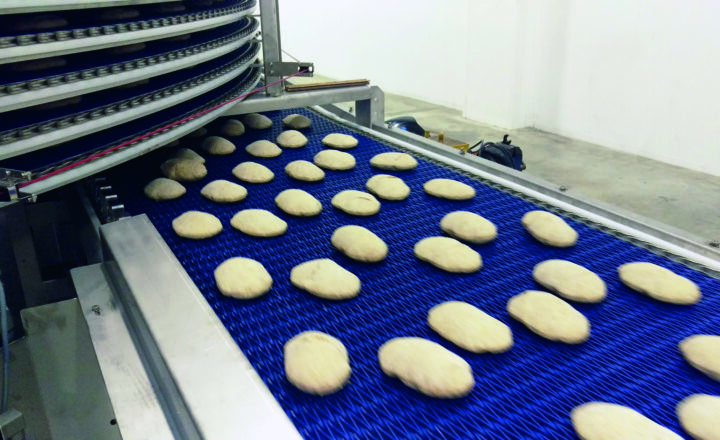 Detailansicht Kühlspirale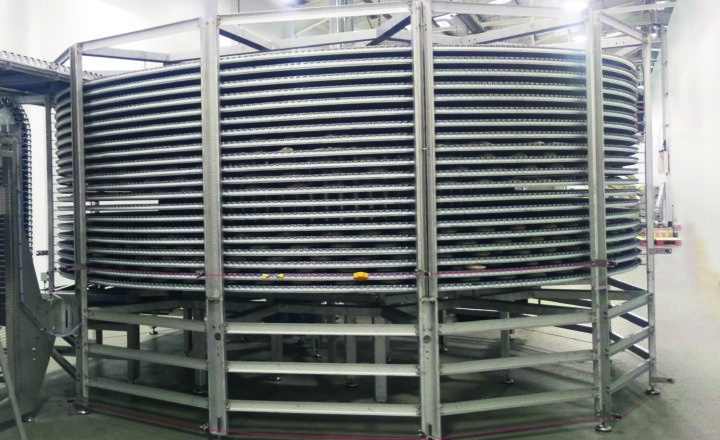 Detailansicht Kühlspirale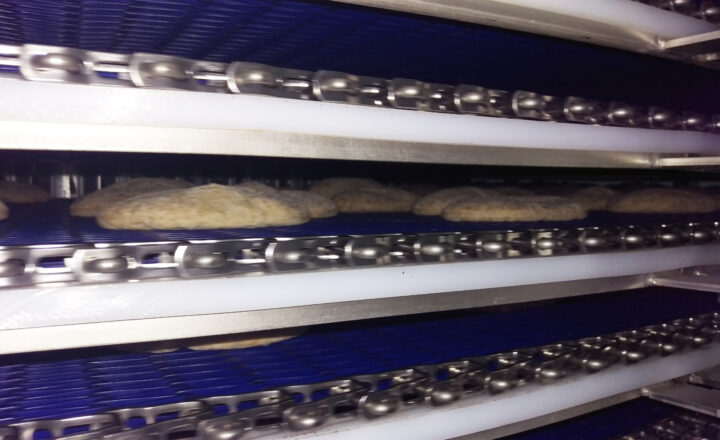 Detailansicht Kühlspirale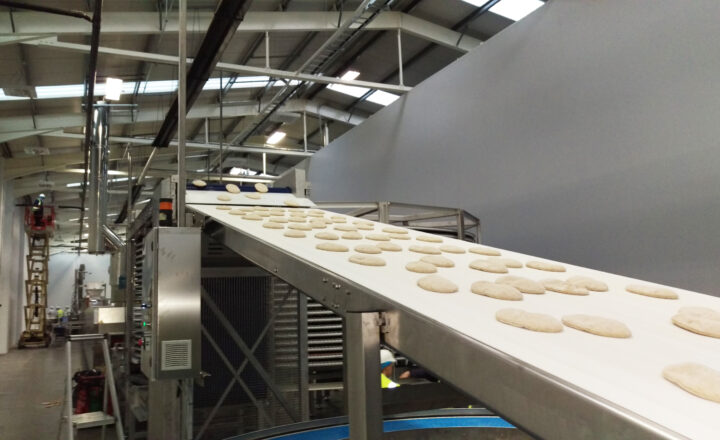 Detailansicht Kühlspirale