Koenig achieves record sales
Ongoing innovations have made Koenig one of the leading manufacturers on the world market. Our company closed its fiscal year at the end of February 2023 with record sales of 114 million euros - unprecedented in the company's history.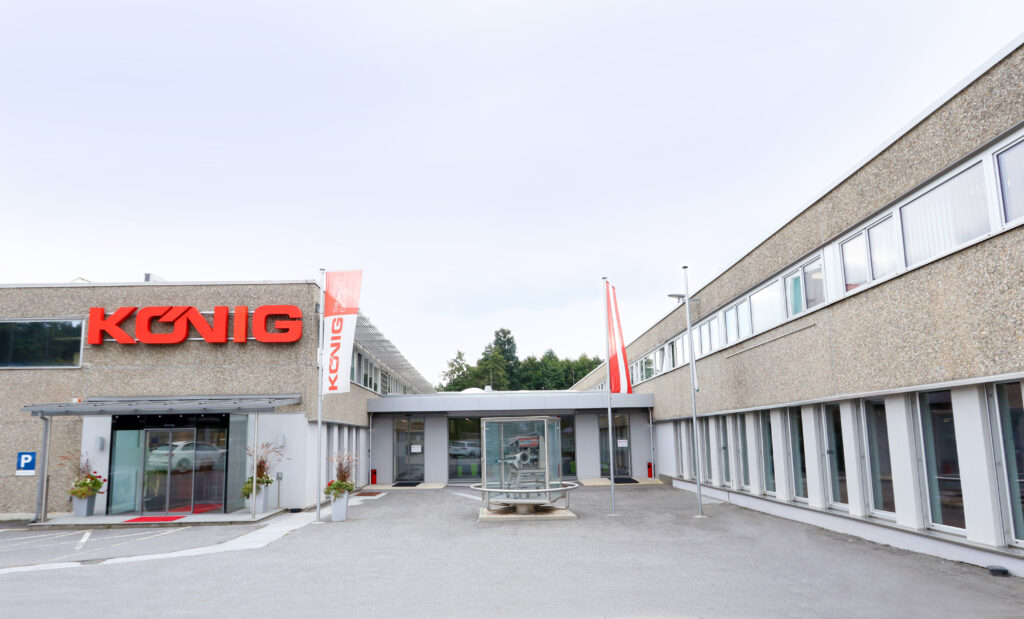 From the Caribbean to South Africa to New Zealand - in almost every country in the world, baked goods are produced with Koenig machines. Innovation, flexibility, a strong international focus and high-quality machines have been key success factors for Koenig.
"In the last 10 years, we have been able to increase our sales from 50 million to 114 million euros in 2022, an absolute record for our company. This makes Koenig one of the world's leading suppliers of bakery technology," Koenig CEO Wolfgang Staufer is very satisfied with the completed business year. This corresponds to a sales increase of 23.6% compared to the previous year.
At the group's headquarters in Graz, the order backlog at the end of the fiscal year is at a record level, with two-thirds of the budgeted annual sales. At the same time, there continues to be a high potential of order opportunities for the first half of 2023/24.
Koenig has focused on international orientation and exports since its foundation. In addition, Koenig also has a high vertical range of manufacture with domestic added value. This already starts with metal casting and extends to the production of highly complex plant components. This depth means that Koenig is less affected by fluctuations on the procurement markets and has been able to grow sustainably even in times of crisis. With the acquisition of the Finnish cooling spiral manufacturer Vulganus Oy in mid-2022, the Koenig Group further expanded its position in industrial complete plant engineering.
The economic environment was nevertheless challenging for the Koenig Group last year: Still unstable global supply chains met with rapidly rising raw material and energy costs, which led and still leads to serious changes in the market, especially in the context of the bakery industry. While many smaller commercial bakeries must reduce their investment activities to the absolute minimum in the face of up to ten times higher energy costs, the demand for more efficient and powerful equipment remains at a high level.
"From 2015 onwards, we have increasingly started with large-scale roll lines and have successfully established ourselves as a total supplier in the industrial line sector. This was particularly evident in the past fiscal year, as we were able to record the largest orders in Germany in the entire history of the company, with a value of up to 6 million euros per order. We have thus reached the top league of the order class on the export market," says Wolfgang Staufer, explaining Koenig's strategic orientation.