Nominated for IBA Award: iSCORE bread slicing unit
We are nominated! With our bread cutting unit iSCORE we have made it into the circle of nominees at the iba AWARD!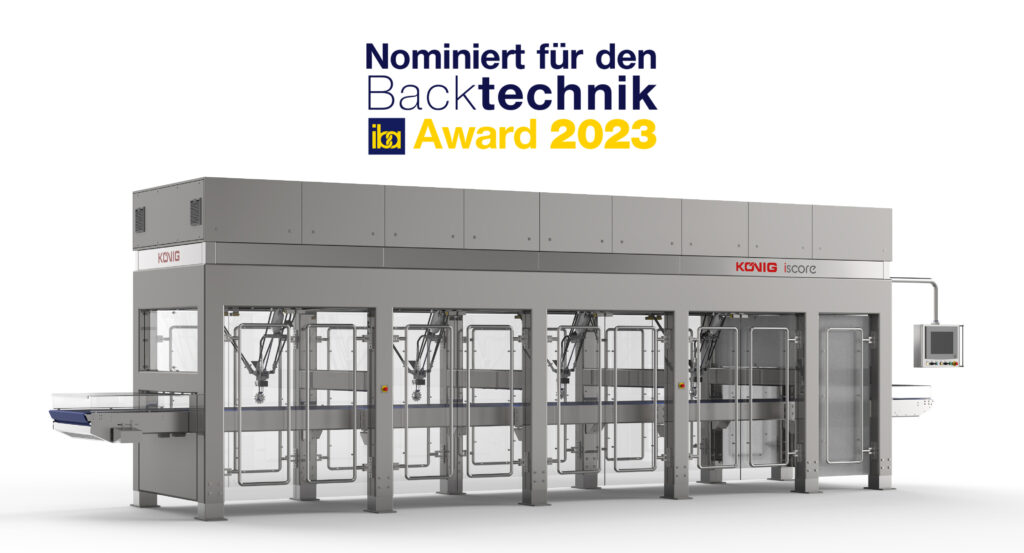 As a company, you always strive to do your best and drive innovation. Being nominated for the IBA Award is confirmation that you are on the right track and that your efforts are being recognized. It is an honor to be considered for such a prestigious award by a professional jury of experts.
For the sixth time, the trade magazine Backtechnik Europe, the organ of the Association of the Bakery Industry (VDB) and the European Association of Industrial Bakers AIBI, will present the iba
Awards at iba 2023. The innovation awards recognize solutions that have brought about quantitative or qualitative improvements in the line production of baked goods. The solutions honored with the iba Award are aimed at the bread and baked goods industry as well as the wholesale trade. The award winners are selected by an independent and honorary jury of experts following an inspection visit to the trade fair.
Such an award provides an excellent opportunity to strengthen one's brand and generate attention. In addition, a nomination for the IBA Award motivates the company to continue to innovate and succeed. It is an incentive to continuously improve and strive for new goals.
However, an iba AWARD nomination is not limited to entrepreneurial success alone, but also testifies to the hard work and commitment of the entire team. It is a reward.